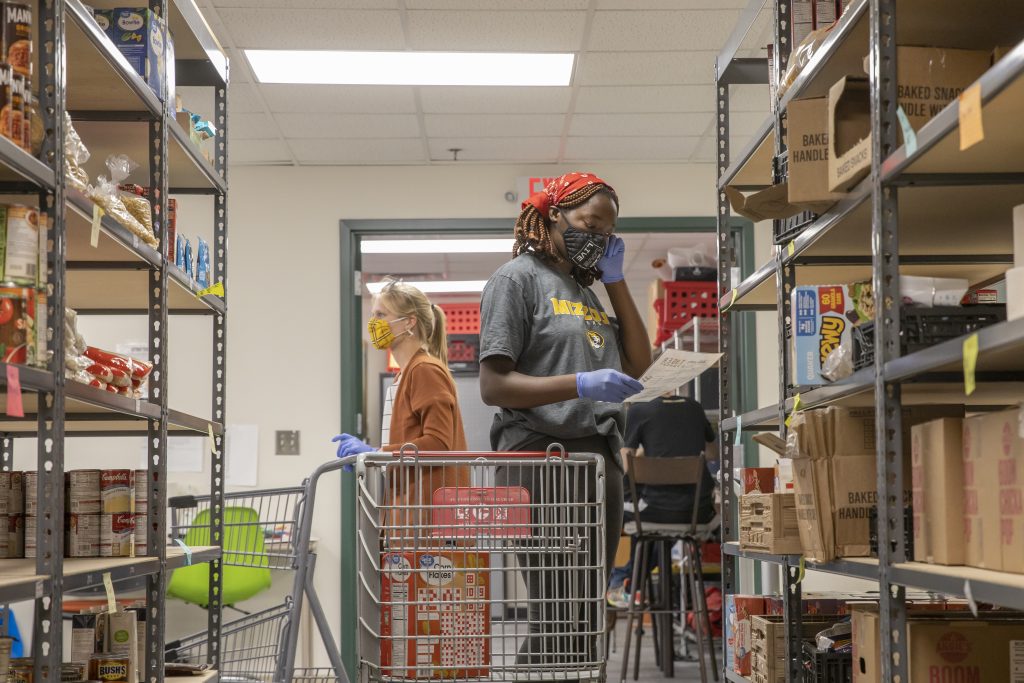 Our operation is entirely student-run. We rely on our volunteers to operate our pantry each day and to serve the students, staff and faculty who use our services.
Tiger Pantry's shift volunteers are selected to serve for a semester-long commitment and participate in an all-member orientation prior to beginning their term. The weekly commitment is 3 hours (the amount of one shift). Tiger Pantry also accepts volunteers to be a part of the Pick-Up Team (collecting goods from food drives on-campus) or the Produce Team (assisting in weekly produce shopping to restock Tiger Pantry).
To volunteer with Tiger Pantry, please complete the Volunteer Application on Engage here.